1483. A
Tantalus
, used to lock-up liquor along with some glasses.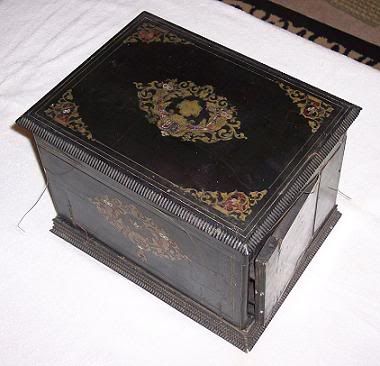 12" wide x 9" deep x 9-1/2" tall: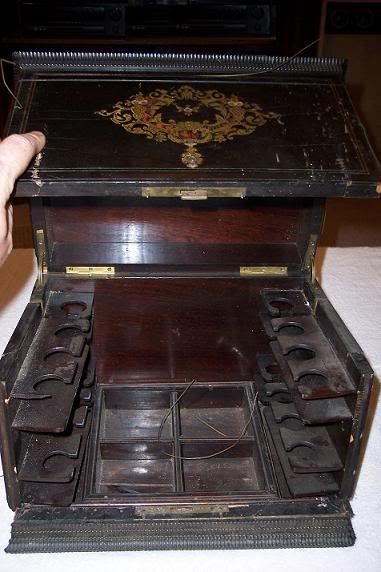 Larger image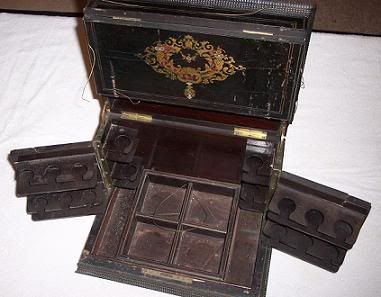 Larger image
1484. A
throwing knife
: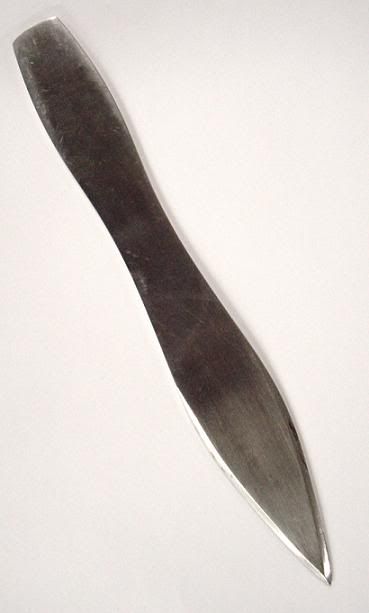 1485. A hand wrought fish holder: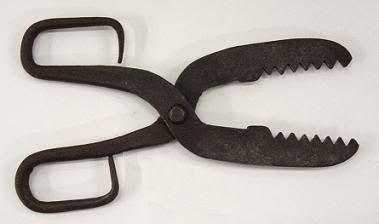 1486. A Lightning Letter Opener, manufactured by the Bircher Co., Rochester, N.Y., model H-2, patent number
1,838,840
, :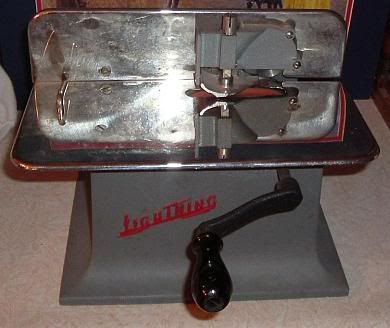 Larger image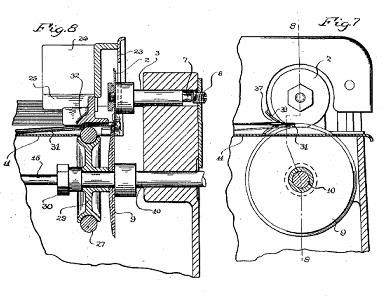 1487. One of a pair of
lawn aerators
, according to what I've read on the web they might do a better job of
killing grubs
than aerating lawns.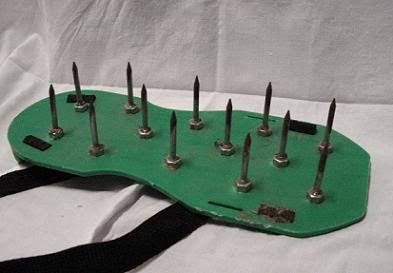 1488. A device for sorting card records, patent number
2,261,719
: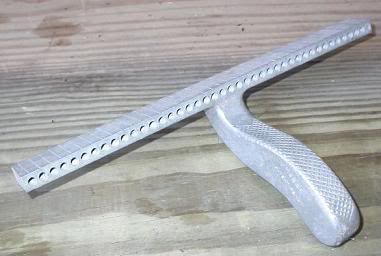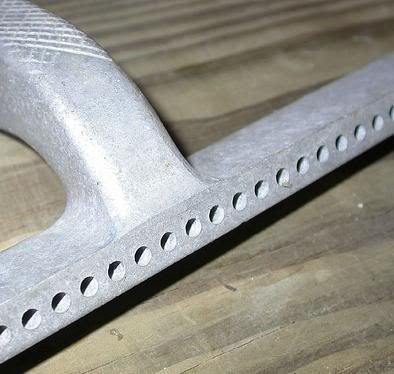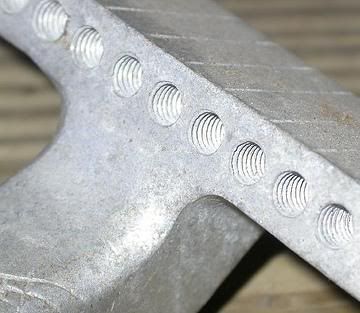 To submit photos, send them to the address in my
profile
.
Last week's set is seen below,
click here
to view the entire post.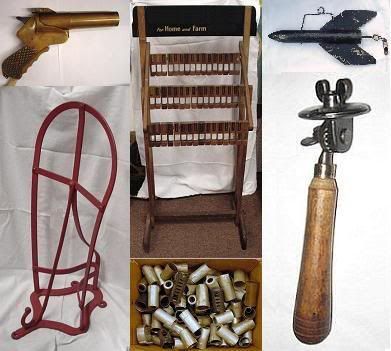 Black Ops Pro Tips
More discussion and comments on these photos can be found at the newsgroup
rec.puzzles
.